Orange County Party Buses

and Limo Service serves you with high-end vehicles to get on hire. We provide the spacious seating arrangements in our Party Buses , Stretch Limousines like Cadillac Escalades, Hummer H2 limos, classic Rolls Royce and

Limo Buses

.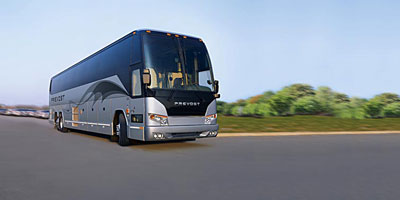 Our Orange County OC Party Buses make worries and hassles out of the picture Ė only comfort, style, and luxury. Our luxury limos and Party Buses , H2 Hummer and Escalade, are some names of the new SUVs waiting just to serve you! Avail of our premier Orange County limo ! The ordinary ride becomes a perfect journey... the special event becomes significant... the hectic day for an important appointment becomes hassle free. These are the benefits you can get from our premier transportation service. After being in business for almost 15 years, we've learned how to make it special with a luxury Orange County party ride . Our Orange County OC Party Buses are sure to give you that grand ride of a lifetime. Experience premier luxury bus service with OC party Bus Service. With our Limo service you get to your desired destination safely and securely. Anaheim party Bus and Limousine Service aims to provide quality Orange County OC Party Bus and limo for all types of journeys. Our professional chauffeurs will attend to your every need. Whether it's a cruise ride,a trip to the airport,a wedding transportation service,a corporate event - Orange County limo? We have them all!


Itís a great idea to rent an Orange County OC party bus if you are traveling with a group of people to an event such as a party, concert or prom. With Anaheim party buses you know your transportation will be reliable and that your group of up to 46 people can be accommodated and taken to wherever your destination is.

If you have a large group to travel with, then you need a lot of room, but as well as buses you can hire a limo from the Orange County limo company, if your group is smaller. The drivers can reliably take you wherever you want to go, and this means you donít have to take the risk of driving when you have been drinking alcohol. Not only is it fun and convenient to take an Orange County limo to a party or other event, it is also a responsible and safe way to travel, without danger to yourself or others, and at the same time you can enjoy the journey. Whatever the event, whether it be a wedding, sporting event, girlsí night out, bachelor party or other event, there are lots of options available to you with Orange County OC party buses. From limos and small hire cars to a large party bus, you will get door to door transportation which is safe and reliable, and you donít have to do the driving yourself.

Resource:

If you need to get somewhere and you want to have fun along the way, consider Orange County OC party bus Services. Go to www.AnaheimPartybuses.com and you will be able to find an Variety of party buses to suit you.

At first when you think about bus rental you are probably thinking of the standard school bus or coach bus. Orange County OC party buses are different, however. Not only are these buses well equipped for the job of taking you to your destination, but they will do that job in style. In fact the party youíre going to can start on the Orange County limo bus and you can really enjoy the journey. The traveling is in fact half the fun if you travel on an "Golden Eagle" party bus. No need to wait until you get to the party to start having fun, you can get it going right there on the bus! There are in fact lots of different choices you can make with regard to Orange County OC party buses, in fact when you look into these you will be very impressed with the options. If youíre going to a wedding, for example, you can take the whole wedding party on the bus both to and from the wedding and again from the reception, transporting everybody safely and reliably.

Anaheim Party bus and limousine services are as serious about pleasure as we are about business. We understand the significance of client entertainment and satisfaction especially with our Orange County Party Bus and limo . You are treated like a royalty with all our Orange County OC Party Buses , Limo buses , and Party Buses in OC . Orange County Limo Service is often overlooked in most people's schedules. But with Orange County Limo Service, we take care of your transit needs excellently! Expect us to be the best in the field of luxury car transportation with our superb fleet cars and premier Orange County limo and Party Bus Services.

Call (714) 660-4933 to make your reservations now.